Our Services
Ausbright Facilities Management offers a range of cleaning and maintenance related services. We take pride in our professionally trained operators, who combined with the latest equipment and technology, ensure our work meets the highest possible standards.
Ausbright Facilities Management has extensive experience in providing services in some of the most demanding work environments in Australia. We tailor our services to suit the client's individual needs.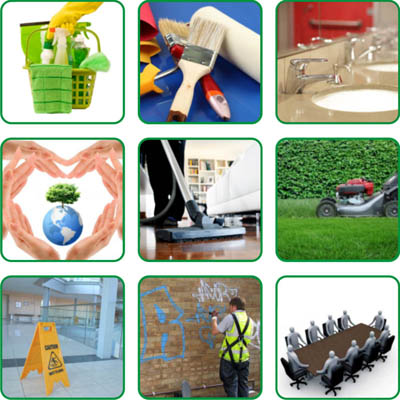 Our services include
Office Cleaning
School Cleaning
Toilet and Bathroom Cleaning
Window Cleaning
Spring Cleaning
Carpet Steam and Dry Cleaning
Graffiti Removal
Stripping & Sealing of hard floors
Hygiene Washroom Services  (sanitary units, air fresheners, soap dispensers, urinal and w/c sanitizers)
Builders Cleaning of construction sites
Car Park Cleaning
Line Marking
Safety Matting for Pools, Gyms, Office Matting, Entrance, Runners & Anti-fatigue matting
Waste Management and Removal
Landscaping, Lawn Mowing and Garden Maintenance
Consumable Supplies
Pest Control
Painting & Handyman Service
Ozone Generators for removal of mal-odours around garbage compactors & smoking rooms in Hotels
All our staff are highly trained and chosen for their integrity and work experience. This provides the standard of excellence for which Ausbright Facilities Management is renowned.
Ausbright works closely with its employees and suppliers to constantly develop new methods, tools and materials to improve our cleaning services, enhance the working conditions of our employees and to minimize the impact of our services on the environment.
We manage small to medium- sized Hospitals and all types of Nursing Home facilities from daily maintenance cleaning and sanitising to periodic intense cleaning.  Ausbright Facilities Management uses Industry Standard equipment, "Enviro-Green-Clean" products and Micro-fibre Cloths (color-coded) to maintain a high level of standard.
We manage a range of schools and child care facilities within the Melbourne CBD and outer suburbs. We consider hygiene and cleanliness a high priority in these sites using specialist cleaning equipment and products for schools.  All our staff who work in schools and / or child-care facilities are certified to "Work With Children" status. We have been approved by DEECD (1129) Panel Status for School Cleaning.
Ausbright maintains Supermarket facilities (franchise sites) from: 7 am to 6 pm with daily spot- cleaning to "after hour" detail cleaning.  Sites are prepared for next day business which is crucial to the client, to provide a good service with skills to handle 'state of the art' equipment.
We have a 'specialised' team for cleaning banks and other corporate sites. This specialised team has undergone training with a natural talent for detail, performing daily floor and surface cleaning, sanitising toilets & bathrooms and window cleaning (internal/external). Consumables can also be provided by Ausbright for bathrooms, toilets & kitchen areas.  All Licenses, Certificates and MSDS's (Material Safety Data) sheets are provided upon commencement of the contract.
We cover a number of Medical, Dental and Health & Fitness Centres in the Melbourne CBD & surrounding suburbs. Ausbrights' main aim is to maintain and provide an excellent standard of work and service. We use environmentally, friendly cleaning products according to OH & S standards and Quality Assurance policies.
Ausbright provides cleaning services to Councils covering both public conveniences i.e., toilet facilities and BBQs'.
Hygienic cleaning is achieved by the use of suitable environmentally-friendly cleaning products and colour-coded microfiber cloths.
Consumable and/or sanitary disposable service can also be provided by Ausbright upon request.