Ausbright Facilities: Clients' Testimonials and Real Satisfaction in Commercial Cleaning Services
10 April 2017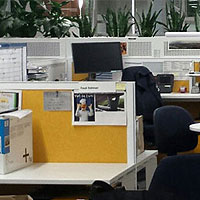 When in search of the ideal company to provide your business with quality commercial cleaning services, you may wonder how to select between all the various companies since they all boast of their efficient, affordable services. If you believe everything these companies state, all of them will deliver the same type of detailed cleaning and building maintenance, but you must look deeper than just their opinions. When you delve into the background of commercial cleaning companies, you begin to discover the differences in their quality and reputability. One important part of your research should be the clients' testimonials and real satisfaction with all the companies that you have on your list. To assist you further, our company of Ausbright Facilities provides you a bit of in-depth information in the following details, including sample testimonials from our own clients.
1. The Commercial Cleaning Company Should Offer a Variety of Services
A reputable commercial company for cleaning services should offer a wide assortment of services covering such areas as:
• Body corporate cleaning
• Commercial and financial establishments
• Councils including public conveniences, such as BBQs and toilet facilities
• Healthcare facilities
• School buildings
• Gymnasiums
• Hygiene services
2. Ask about Experience and Credentials
You need to inquire about the company's experience and credentials. Ask how many years that it has been in business and what certifications it holds. Our certifications include ISO 9001, ISO 14001 and ISO 4801. Also, our employees have personal ones, such as the Certificate 11/111 in Asset Maintenance along with others.
3. Commercial Cleaners Should Customise Their Services to Fit Your Specific Needs
Since needs vary between clients, a reputable company should customise its services to suit your specific circumstances. One plan does not fit all in this case.

4. All Services Should Come With a Guarantee of Satisfaction

A guarantee needs to come with all services to exhibit the fact that the company stands behind its cleaning procedures and products.
5. Samples of Our Clients' Testimonials
While we tell you that our company is the one to fulfil all your commercial cleaning needs, read the following testimonials from our clients to learn about their real satisfaction with our commercial cleaning services:
• Re-Creation Health & Fitness states, "I love the way Ausbright follow up on a regular basis…particularly when the Cleaning Supervisor visits me on a weekly to ensure that all cleaning is up to scratch. He listens intently to everything I say jotting down notes to relay back to his cleaner."
• African Wild Life Safaris says about our services, "It's nice to see that our premises are finally dust free and clean when entering the office every morning. You can actually notice that the windows and glass doors are free of finger marks…. Keep it up Ausbright!!"
Browse through our site to learn additional facts about our company and to read other clients' testimonials and real satisfaction with our commercial cleaning services. We will meet with you at your convenience to customise our services to suit your needs and desires.
Optimized by: Netwizard SEO