Mess-Free, Post-Construction Cleanup and Sanitation
14 October 2016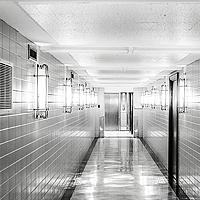 Once the construction crews complete their tasks, the site requires thorough cleaning before it is sanitary for its intended use. The building process is one that causes a monumental amount of dirt, material debris, trash, smudge marks and more. Most of the property owners in this country cannot deal with cleaning the entire building or home deep enough to ensure it is a healthy and safe structure for people to enter daily. Luckily, our company of Ausbright Facilities Management offers mess-free, post-construction cleanup and sanitation to ready the structure for use with quality services.
The Post-Construction Cleaning Services That Our Company Provides to You
Our crews carefully perform the following post-construction cleaning services:
• Remove all the trash and debris from the interior and exterior of the structure.
• Wipe down the walls to remove dirt and smudges, including window frames, door frames, baseboards and trim elements.
• Vacuum the carpeting and shampoo it when necessary. Sweep and mop all hard flooring options.
• Pressure wash the exterior of the structure when it requires it.
• Wash the windows inside and outside.
• Clean all sinks, appliances, tubs, showers, toilets, plumbing and electrical fixtures, and light sockets and switches. This includes overhead light fixtures, such as globe lights and hanging lights.
• Clean off all air vents and ducts when the need is present.
• Wipe off the interiors and exteriors of drawers and cabinets.
• Wash and sanitise all countertops using the appropriate products to safeguard their finishes.
• Other cleaning tasks that will bring the structure into usable status.
We Use the Latest Techniques and Products
Ausbright keeps up with the latest products and techniques for use within our industry in order to bring our clients the best possible services at all times. In addition, we employ only professional operators who participate in ongoing training to perfect their skills. We personalise your services to suit your exact needs.
Our Company Guarantees Quality Results
With each task that we perform for you, we guarantee quality results. If there are any issues with our post-construction cleaning, we will revisit and correct the problems. We take pride in our workmanship and stand behind it with every client.
For additional facts about our mess-free, post-construction cleanup and sanitation services or our other services, contact Ausbright Facilities management at your earliest convenience. We will perform our services according to your schedule. Our crews will ensure that your structure is clean and sanitary for occupancy prior to the move-in date in order to prevent delays.
Optimized by: Netwizard SEO