School and Gym Cleaning Services in Melbourne: Why Choose Ausbright Facilities?
06 December 2016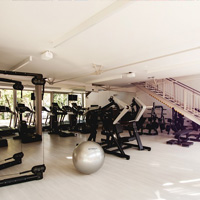 When it comes to cleanliness and health standards, school and gym cleaning services are a definite must. In fact, there are several benefits to hiring a profession cleaning service such as Ausbright Facilities.
A Variety of Services
Ausbright Facilities Management offers a variety of cleaning and interrelated maintenance services. As well, the operators are highly experienced and dedicated to performing high quality work. Some of the many professional services include:
• Gym cleaning
• School cleaning
• Window cleaning
• The removal of graffiti
• School office cleaning
• Bathroom and toilet cleaning
• Sanitizing and cleaning showers
• Carpet cleaning (steam and dry)
• Stripping and sealing hard floors
Top Notch Cleanliness
Ausbright Facilities feels that hygiene and cleanliness are top priority. As well, all member of the cleaning team have a certification to "Work With Children". Ausbright Facilities also has been approved by DEECD Panel Status for School Cleaning, a high accredited government establishment.
In addition, Ausbright Facilities understands that Occupational Health & Safety (OH & S) is an essential facet when working in an academic environment. In result, Ausbright Facilities developed an effective "Enviro-Green-Clean" program for School Cleaning Services. The cleaning product is composed of non-toxic and bio-degradable ingredients. It is the perfect healthy solution for a safer and cleaner environment. As well, Ausbright has a colour coded system for all cleaning products to ensure that there is no cross contamination.
Highly Qualified Professions
The staff at Ausbright Facilities is highly trained and qualified to clean both commercial and residential facilities. In fact, the majority of contractors have a certificate in the following:
• First Aid Certificate
• High Risk work (Boom License)
• Certificate 11/111 in Asset Maintenance (BRIT)
• Work Safe Construction Induction (Red Card)
• Completed Course in Construction (OH&S) (Master Builders)
• OH & S Certification for Health & Safety Managers, Supervisors and Representatives

Up-to-the-Minute Technology
Ausbright Facilities makes it a point to always stay up to date with the latest "green" cleaning products and solutions. Most importantly, Ausbright states current with the standards of sanitation and safety.
And when it comes to the most innovative equipment, you can be rest assured that Ausbright has the very best. That way your school gets optimum service when the gym floor needs buffing or waxed, the office carpets need steam cleaned, the kitchen floors need a deep clean or the hallway floors could use a new shine.
Outstanding Service and Compliance
Ausbright has an integrate management system that is comprised of high quality practices, procedures, internal audits, documented policies with potential improvement actions, organizational structure, pro-forma forms and reviews. In addition, Ausbright makes sure that every client receives outstanding customer serve. And to top it off, Ausbright Facilities has a certified system for quality (ISO 9001), the environment (ISO 14001) and health and safety (ISO 4801).
Optimized by: Netwizard SEO