The Importance of Body Corporate Cleaning
29 March 2017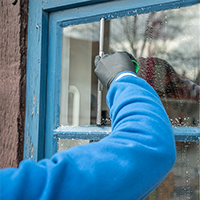 Professional body corporate cleaning is essential to the maintenance of healthy operating facilities for all companies today. With the aid of advanced technology, cleaning techniques and safe, effective cleansing agents, trained maintenance teams can keep your offices sparkling clean and attractive for your entire staff and business clients. After your customized facilities cleansing package is designed to meet your company's specifications, you can be assured that your expert commercial maintenance team will provide excellent services on a regular schedule.
Primary Services Offered by Experienced Body Corporate Cleaners
Essential office facility maintenance services provided by top quality body corporate cleaning companies include the following important functions:

• General Facilities Cleaning and Maintenance. – Your expert commercial office and building cleaners will carefully vacuum, clean and polish your office floors, hard-surface furniture and window treatments. Whether you have traditional window blinds or fabric and wooden shades, your cleaners will keep them looking fresh and new. They will keep all your business equipment clean and shining, and these pros will make sure your office kitchen and lunchroom, cafe or snack bar are always spotless and available for your employees.
• Carpet and Upholstery Cleaning and Steaming. – Your maintenance team will ensure that your upholstered office furniture is well-cleaned and maintained with use of gentle, but thorough cleaning agents and an advanced steam-cleaning method. Even carpeted areas of your facilities' floors that are heavily trafficked during business hours will look like new due to constant professional care.
• Window and Floor Cleaning. – All windows in your company offices will be cleaned and polished regularly, giving you and your staff members a clear and inspiring view of the outside environment as they work in a clean, appealing office setting. Your floors will also be spotless and well-polished, lending a cheerful and bright ambiance to the overall inviting and welcoming appearance of your office location.
• Water Damage Restoration. – If your company office and its furnishings are flooded or even slightly damaged by building water leakage, your expert body corporate cleaners will give your facilities a thorough cleaning, swiftly restoring all areas to their former professional look and operation.

• Constant Consumables Inventory and Supply. – Your office restrooms as well as your kitchen and eatery areas will be well-stocked with all paper products, disposable dishes and utensils at all times to meet the preferences and needs of you and your entire staff or visiting clients.
When you choose the fine quality body corporate cleaning services of Ausbright Facilities Management serving Melbourne and surrounding regions, you and your office staff will benefit from top-rated commercial cleaning and maintenance. Contact this respected, friendly and effective team today and start enjoying the ultimate clean, attractive and inspiring interior environment for your business success.
Optimized by: Netwizard SEO