Tips for an Effective Cleaning Management System
23 May 2017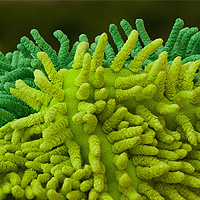 All facilities vary in their sanitation needs, and this is why it is important for each one to set up an effective cleaning management system that suits their unique requirements. Only by taking this action can you hope to ensure that your facility is as clean as it should be for your type of business, medical, educational or industrial operations. If you are unsure how to go about preparing the ideal system for your company, refer to the following tips for a bit of assistance.
1. Analyse Your Cleaning and Sanitation Needs
Before you can develop an effective system for cleaning your building, you must analyse its specific requirements. While some areas may need to be up to food or medical safety standards, other areas might just require a general type of cleaning on a regular basis. All of this is determined by the type of facility that you own or manage.
2. List Both Interior and Exterior Areas That Require Cleaning
Do not forget to include both the interior and exterior areas of your facilities that need cleaning. For example, dirty windows negatively affect the appearance your facility and may deter clients or customers from entering it for fear that they will receive less than adequate services since you fail to ensure that your windows are clear, bright and free of debris and fingerprints.
3. Determine Which Areas Need Special Attention
Decide which parts of your facility should receive special attention beyond the normal washing and disinfecting solutions, dusting and vacuuming. Maybe your carpet needs shampooing periodically for example.
4. Develop a Cleaning Schedule to Meet Your Requirements
After you perform the above steps, draw up a cleaning schedule that addresses your specific needs in the ideal way. There are always those tasks that you must tend to daily, but other ones might require attention only on a weekly or monthly basis.

5. Hire a Highly Skilled Company to Help You Carry Out Your Cleaning Management Plan
Be certain to include hiring a reputable cleaning and maintenance company to help you follow through with your effective cleaning management system. Without experts from this type of company assisting you, your efforts will most likely fall short of your ultimate goal.
Ausbright Facilities Management will provide you additional tips for an effective cleaning management system upon request. After all, we are experts in the field of cleaning and maintenance services for all types of buildings, including medical institutions, schools, offices and more. We work with you to ensure that we meet all your expectations and requirements in a suitable, quality manner.
Optimized by: Netwizard SEO