Why is it Important to Have a Service Guarantee for Cleaning Services?
26 September 2017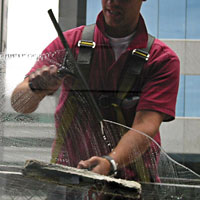 Countless companies offer cleaning services but not all of them provide a service guarantee. Having a service guarantee in place is very important for a number of reasons. Ultimately, it will benefit your company, especially as the consumer when requesting a clean-up of an area.
Service Guarantee for Cleaning Services
1. A cleaning service that comes with a guarantee is usually very reliable. It curtails a company that looks after the welfare of its customers and ensures that they are provided quality service. And because the company actually cares for their customers and isn't just profit oriented, you can trust them with any deep cleaning service needed for your home or commercial space. Without a guarantee, it's almost impossible to trust a cleaning service since it doesn't place your needs at the forefront of a business relationship.
2. A cleaning service guarantee protects the customer's welfare. Whenever you are not satisfied with the services provided, the guarantee will cover further cleaning at no additional cost. Think of it as a contract that ensures you come out of it as one happy customer! Also, guarantees are usually available in extended periods. So if you only find out later that the services didn't match up to your expectations, and if the guarantee is still standing, the cleaning company can still provide you their services. Furthermore, in the context of cleaning services, a guarantee will also alleviate any health concerns that may arise.
3. A guarantee for cleaning services will save you money. If a company didn't quite do the job as you expected, you can demand for a repeat service. You also get assurance for receiving additional services within the warranty period. Both of which can be benefited from at zero to minimal cost, depending on the arrangement.
Why choose Ausbright Facilities Management?
Ausbright Facilities Management ensure that all your cleaning and sanitation needs are looked after. Apart from our usual services, Ausbright Facilities Management also offer hygiene services. Ausbright Facilities Management gives guarantee for all these services at an affordable cost, giving you more value for your money.
Our service guarantee gives utmost care for your welfare as the customer, making sure that you are happy and satisfied with the requested cleaning services.
Optimized by: Netwizard SEO